GABA's Rising Stars Startup Awards brings the German – American startup community, top entrepreneurs, decision makers, investors and startup founders together under one roof and provides a spotlight for German-American Startups.
After an overwhelmingly successful inaugural award ceremony in 2017, we are excited to grow even more. We invite you back to the GABA Rising Stars at Thomas Fogarty Winery in Woodside on August 23, 2018 to celebrate the most compelling German-American startups of 2018.
We are adding a new and exciting segment to this year's award: The VIP Workshop! It will give finalists and a selected number of guests the chance to network with industry experts. In addition, there will be small groups session to get personalized, startup relevant advice.
Early Bird until June 15th, 2018:
Members: $79.00
Non-Members: $95.00
Regular (after June 15th):
Members: $99.00
Non-Members: $120.00
VIP workshop: $50
Valet parking at venue: $30
19501 Skyline Boulevard, Woodside, California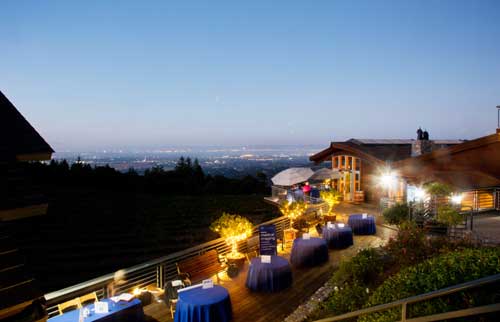 Surrounded by vineyards the Thomas Fogarty Winery flows down the mountainside on three separate levels, each boasting awe-inspiring views of the San Francisco Bay Area. And, with the location just a short distance away from most Peninsula and Bay Area locations, it offers the perfect intimate, elegant, and relaxing setting for a memorable evening.
Please be aware that there is NO self parking at the venue location or in walking distance. Please make sure to choose one of the following options in addition to your ticket for you and your guest during check out:
No Parking ticket –  if you choose this option, it means that you will not have a car parked at the venue. Carpool or drop off (Taxi, Uber, Lyft etc.)
Shuttle Bus –  

if you choose this options, it means that you will meet at

 the Woodside Town Hall parking lot at 2955 Woodside Road, Woodside, CA 94062 and will be driven to the venue as well as back at the end of the evening. Shuttle price is included with purchase of a ticket.
Valet parking – Cost $30.00 – if you choose this option, it means that you will park your car at the venue via our valet service