The Rising Stars startup award event brings together the German-American startup and business community, venture capitalists and investors, company leaders and decision makers. Rising Stars is co-organized by GABA (German American Business Association) and the Representative of German Business (GACC West).
After an overwhelmingly successful inaugural award ceremony in 2017, we are excited to grow even more.
We invite you back to the
Rising Stars Event
at Allied Arts Guild in Menlo Park on September 5th, 2019, 5:30 – 9:00 pm
to celebrate the most compelling German-American startups of 2019.
Win a Lufthansa Flight to Germany!
Do not miss the chance to be part of the evening and a chance to win a fantastic flight!
With the countdown to our Rising Stars event and our finalists confirmed, we would like to announce a special prize for our guests. Each guest will receive "VC money" at the beginning of the evening. With this virtual money, you will vote for your favorite startup and automatically participate in a drawing to win a flight to Germany, sponsored by Lufthansa.
To ensure you will be part of this exciting evening, we strongly recommend you buy your event tickets now.
Members: $99.00
Non-Members: $120.00
VIP Workshop: $50
75 Arbor Rd, Menlo Park, California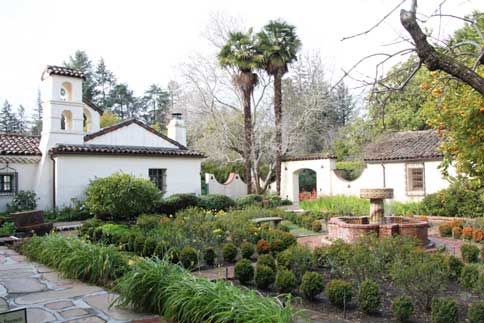 Owned and operated by the Allied Arts Guild Auxiliary, Allied Arts Guild is a beautiful and historic garden oasis, home to unique shops, artists' studios, and Blue Garden Café. Since 1929, Allied Arts Guild has provided an inspiring environment for working artists, beautiful gardens and shops for visitors, and support for critically ill children at the Lucile Packard Children's Hospital.
Allied Arts is conveniently located at the southern end of Menlo Park, near Stanford Shopping Center.