In 2015 and 2016 we had the honor to award four incredibly successful startups and their founders. The overwhelmingly positive feedback made it clear it was time to launch a new signature event in order to recognize and celebrate the entrepreneurial spirit and the German-American startup ecosystem. In August 2017 we were proud to announce our new signature event series "GABA Rising Stars".
Our 2017 award ceremony brought five exciting finalists to the stage to present their pitches.
The jury consisted of German and American entrepreneurs and Venture Capitalists, as well as an audience of influencers in the German-American community with Bill Reichert, Founder of Garage Ventures as the moderator.
Last year's Rising Stars winner Dedrone not only made waves in Silicon Valley and connected with one of the VC's from the jury, but was also recognized in the Tagesschau, one of the biggest german news outlets, as well as to the Computer Magazin, B5 Aktuell (Aug 27, 2017).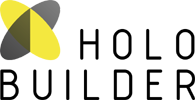 GABA Start-Up Award History
Winners of 2017: Dedrone, BayLabs & HoloBuilder

Dedrone technology has advanced tremendously in the past few years, and today drones significantly aid in surveying, disaster relief, delivery, and myriad business and consumer applications. In the wrong hands, however, a drone's accessibility, capabilities, and ease of flying makes it especially suitable for hacking, surveillance, and terrorism. Dedrone protects organizations from malicious drones by securing the airspace using advanced hardware and software technology.
BayLabs

is at the forefront of bringing deep learning advances to critical unsolved problems in healthcare. We have assembled an exceptional team of clinicians, engineers, and scientists who are developing breakthrough technologies in cardiovascular imaging and care to combat heart disease, the leading cause of death worldwide.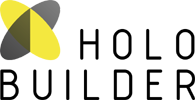 HoloBuilder's reality capture solution is a secure web-based platform that brings the construction site virtually to anyone on any device. Its intuitive capturing and visualization process unlocks site based knowledge and gives decision makers mission-critical insights in seconds. Built for the site, HoloBuilder's JobWalk app is efficient and intuitive enough for an intern to capture the entire project on a daily basis.
Winners of 2016: Datameer & Taulia
Datameer

makes big data analytics easy for everyone. The entire process of data integration, preparation, analytics and visualization is self-service – helping hundreds of customers to get from raw data to insight faster than ever. Datameer combines Hadoop's unlimited storage and compute power with a common spreadsheet interface and powerful functionality.

Taulia drives innovation in the Financial Supply Chain. By turning every invoice into a revenue opportunity, Taulia enables organizations to strengthen supplier relationships while adding millions to the bottom line. Some of the smartest brands in the world rely on Taulia, including many Fortune 500 companies from various industries. Taulia is headquartered in San Francisco, California with various locations across the United States and offices in London, England; Dusseldorf, Germany; and Sofia, Bulgaria. For more information, visit www.taulia.com.
Winners of 2015: Smaato & ParStream

 Smaato is the leading global mobile RTB ad exchange helping mobile app developers and publishers increase ad revenues worldwide. As an industry pioneer and leader, Smaato operates the leading mobile RTB ad exchange and Supply Side Platform across 80,000+ mobile app developers and mobile publishers. Smaato's global headquarters is located in San Francisco, California. The privately held company was founded in 2005 by an experienced International management team. The Smaato European office is located in Hamburg.

ParStream conducts fundamental research and drives innovation in database and analytic technology. This allows users to perform real-time analytics on big data in new innovative ways and at a significantly lower cost. ParStream is a blueprint for combining the strength of great German engineering and outstanding American salesmanship.