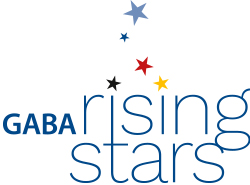 The GABA Rising Stars Award provides an annual spotlight on German American startups. It is free to enter, free to win and will be judged by VCs and industry peers. All finalists will be invited to the event and have the opportunity to pitch in front of the audience and a high profile jury. At the award ceremony, we will recognize and celebrate the most compelling startups, internet, and technology innovations of the year.
Awards: 
Startup of the Year
Newcomer Award
People's choice
Congratulations to Toposens for winning the #GABA #RisingStar Award and taking home the Audience Award as well!
Congratulations also go to #Xapix for winning the Newcomer Award!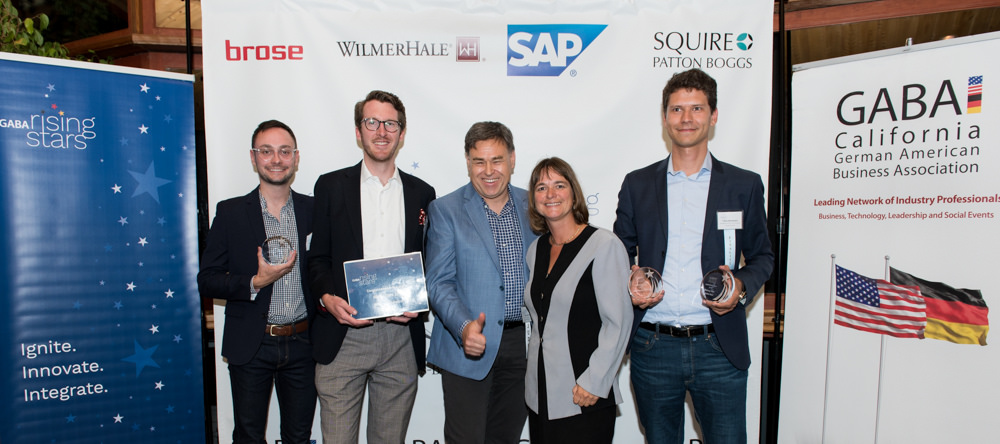 We are very excited to announce the five 2018 Rising Stars finalists:

Centrifuge is building the decentralized operating system for the financial supply chain. We are changing the rules of global trade to foster economic opportunity everywhere.

As the central source of information of your IT inventory, Replex provides full transparency throughout your infrastructure, independent of the underlying technology. Replex consolidates critical information in real-time concerning actual server capacities and, therefore, can identify inefficiencies in your IT landscape instantaneously.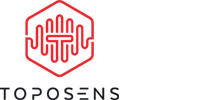 Toposens has developed the world's first 3D Ultrasound Sensor Vision that uses sound to support robust, low-cost and precise 3D vision for emerging technologies, such as autonomous driving & robotics. Unlike existing sensor technologies that can be negatively impacted by light conditions, reflections, and weather, Toposens sensors use echolocation to generate robust, real-time 3D point clouds to guide autonomous systems across a variety of applications, even in the most difficult environments.

Ubimax is the global market leader for industrial wearable computing and augmented reality solutions. Core of the portfolio is Ubimax Frontline, a unifying Wearable Computing platform designed around the awarded solutions xPick, xMake, xInspect and xAssist, supporting more than 10% of Fortune Global 500 companies across industries today.
Less than 10 years in business
German company with subsidiary in the US or US company founded by a German
Successful can mean: name recognition, external funding, market success, substantial revenues, innovative/technology background
Application deadline June 15th, 2018
The jury will consider all entries and select the most promising applicants to demo at the award event.
The Startup of the Year as well as the Newcomer Award will be chosen by the jury and the Audience Award will be determined by the event attendees in real time.
Get the recognition you deserve and the support you need to drive your success to the next level. All GABA Rising Stars finalists will receive priority consideration for SAP Foundry and a one year entrepreneur membership to GABA. In addition all award winners will recieve all of the below prizes.
One on one meeting for pitch review with Jens Horstmann, Chief Operating Officer at Salt Flats and former CEO, President of DVDPlay (became Redbox)
Priority Consideration for SAP Foundry at SAP.iO
One on one meeting with top-tier VC's from NEA, Partech, Intel Capital and Sapphire Ventures
Benchmarking session with Oliver Hanish – German Innovators Silicon Valley
One full day of conference room time at no expense at HanaHaus
Discounted co-location rack space with vXchange
Prize package estimated value over $10,000 (No cash value)